Robert Mars ( 1976, Netherlands/Europe ) ...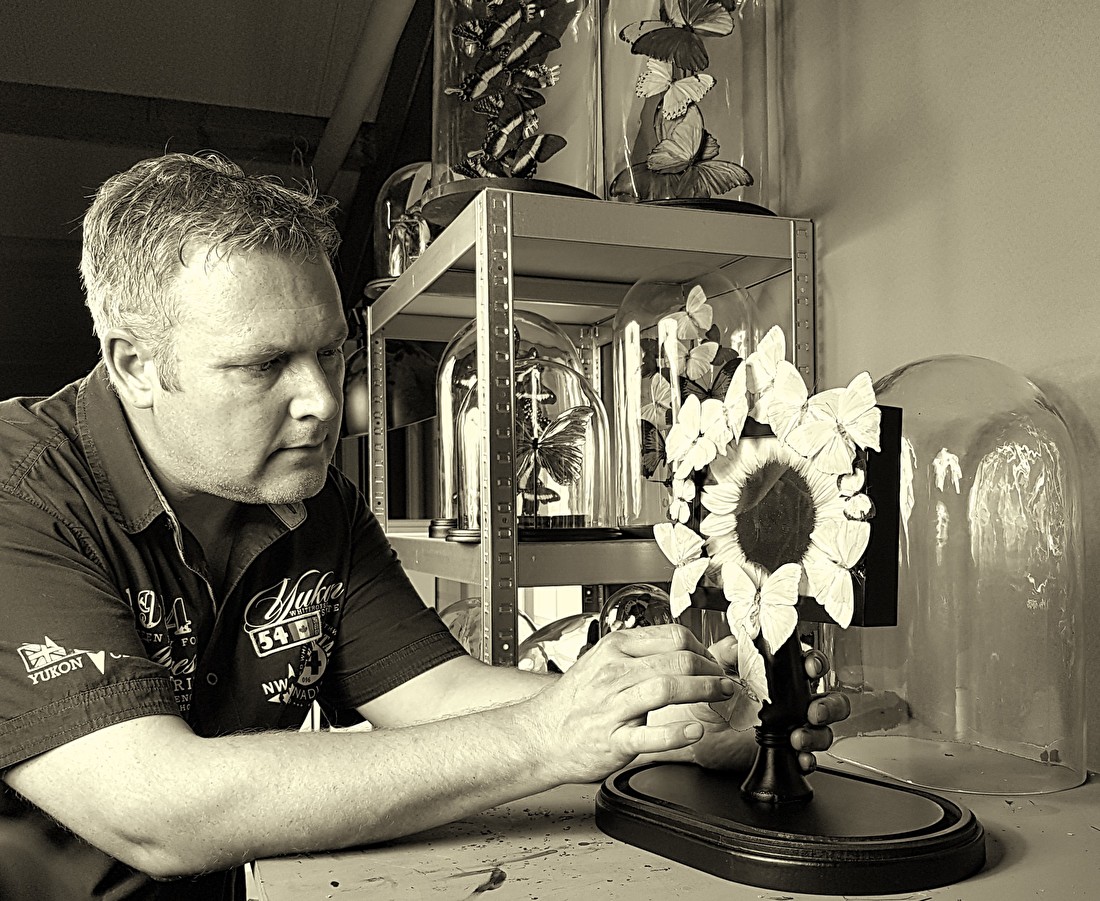 A born dutch craftsman & self-made artist with a passion for old crafts and Mother Nature.
Butterfly Artwork ...
With his love for the stunning beauty of Butterflies, and inspired by artists such as Van Gogh & Damian Hirst, since 2015 Robert designed his own collection of Butterfly Artwork. A beautiful and above all unique collection of mostly Glass Domes & Frames filled with the most beautiful species of butterflies from all over the world. The collection is characterized by Robert's very own way of working. Each Butterfly Artwork piece is carefully handmade and provided with a name/designer-tag.
All of the real Butterflies and insects used in his Butterfly Artworks have been raised on natural cruelty free tropical farms around the world. These educational farms provide a real source of income for native people who would otherwise have to sell trees off of their land or raise cattle which are both ecologically disastrous. Tropical insects are important members of these fragile ecosystems. If their natural habitats are allowed to disappear, then they too will vanish forever. Everything possible must be done to preserve them.
The Craft of Gilding ...
With over 20 years of experience in the processing of gold leaf, he has have been able to learn and teach the centuries-old Craft of Gilding and he has been able to work on many beautiful and special projects.
His specialism lies mainly in the gilding of special statues and sculptures, but of course also in the gilding (and restoration) of frames, fencing, ornaments, advertising letters.
Personal preference often goes to 24 carat pure gold leaf of Firma Noris Gold in Germany, of course other variants in color and carat are possible, as well as silver plating.
Do you have an idea, question or assignment? you can expect a suitable proposal where quality comes first.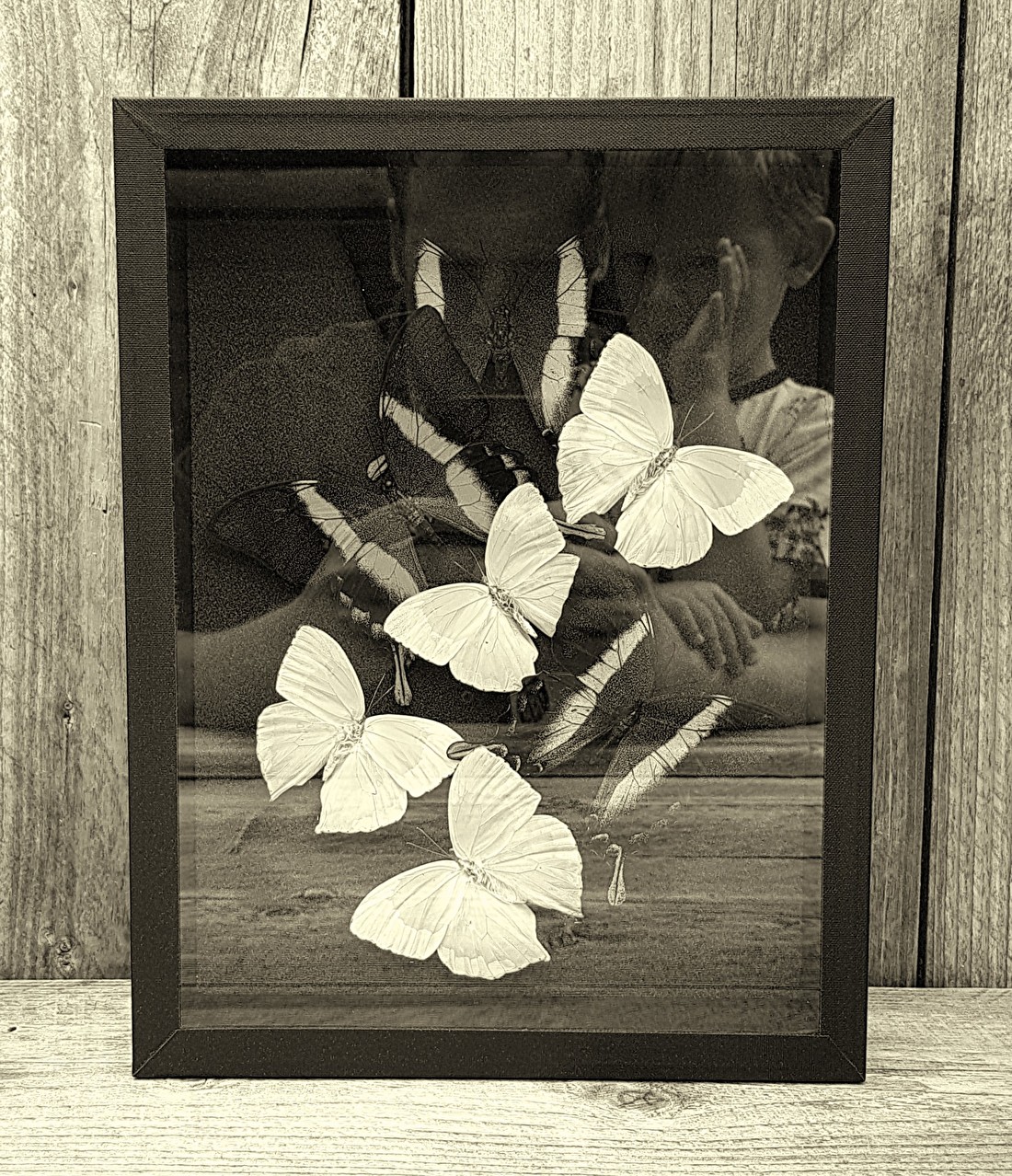 Sometimes with a little help ... and a lot of love & inspiration ... from his son Levi :)